About Us – Mark Royer CEO
Hello! My name is Mark Royer and I want to help you generate MASSIVE amounts of new and repeat customers to your Health/Wellness business.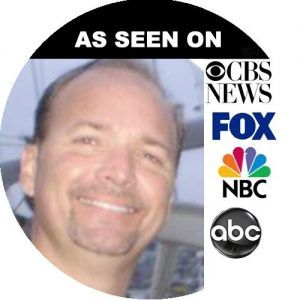 I've spent 40 years in the IT/Software business working as a programmer, analyst, author, development director, VP IT, CIO, CTO and a half dozen other titles but they all come down to one thing. Software that solves business problems and/or creates opportunities for improved leads, sales or reduces costs to ultimately generate more profits!!
While most of my career has been spent working with medium to large companies I've also been part of five startups, including one of my own, so I have learned to deliver nimble, flexible, systems that can scale to Enterprise level solutions. I also led a small software development team to create the best real time order processing system of its kind in the world, that IBM eventually bought and renamed as the IBM Order Management System (OMS). They even renamed again to be the IBM Mail Order Management Systems (MOMS) since it could handle the large order transaction volumes that Mail Order / Catalog firms process (10K-75K orders per day).
I built my first website in 1992 and looking back, it was hysterical to look at with all kinds of animated images a "welcome" audio clip (that took almost 2 minutes to load) but once the site was live I was hooked on the web. Some people I worked with in the early 90's said the "Internet Thing" was a fad. I never believed that.
Since that time I've built or led the development of hundreds of websites, integrated them with multiple CRM solutions and Email marketing systems and loved (almost) every minute of it. I even had the opportunity to lead a digital team to deliver streaming video through email for a Presidential Re-election campaign (p.s. this had never been done at that time). Talk about pressure!
Now it's time for me to help YOU and your online business become a huge success, and do that by enabling you to drive MASSIVE amounts of traffic to your websites and landing pages.
Over the past 30+ years I have spent tens of thousands of dollars and God knows how many hours testing about every software product and service, developed dozens of affiliate and ecommerce sites as well as investing in dozens of training courses and mentors to master my game. One thing I've learned is the life-blood of any online business is traffic; ideally targeted, niche, traffic.
My online mission in life is to share my skills and experience with online entrepreneurs, ecommerce shop owners/builders, brick-and-mortar business owners like YOU who want to sell products and services online to help your clients/patients so they can be as happy and healthy as possible. This mission is what drove me to create San Diego Digital Health & Wellness.
On this site you will find that every product and service I review and promote has ONE thing in common. Generating Traffic (new and repeat visitors) to your website, Google My Business (GMB) and Social Media pages like Facebook, Instagram, Pinterest and LinkedIn. There are literally dozens of ways to get more traffic to your website; both free and paid.
In addition to the products and services on this site I am available for Lead Generation Coaching and Consulting if you send me a short message telling me what type of help you need.
Please check out my product reviews along with the extensive list of Traffic products and services that will generate new & repeat customers for your business and then book a call, call/text me at 619.723.5208 or email me at Mark@SanDiegoDigitalHealthWellness.com to start Growing your Sales and Profits.
To Your Success
~Mark
Here's a Simple, But Effective, SEO Tip That Delivers Amazing Results from my Mentor Neil Patel (SEO Guru) A 5,000-word blog post is impressive. A backlink from Forbes is amazing. But you know what's NOT going to win you praise on social media? Site speed. Which is too bad, because improving your site speed is one of the easiest ways to increase your rankings in Google. [...]
On June 15th of this year (2 weeks from now) the State of California will be lifting all COVID restrictions on businesses [...]
Videos Ads are The Game Changer of Digital Marketing The new digital era has ushered in some radical changes to how consumers [...]